VSX users who have their license activated via machine ID and no longer have access to that machine, can now retrieve their activation through the iLok License Manager. In order to access this feature, you will need to make sure that you have the latest version of the iLok License Manager software (5.5.0) installed.
1. Login to the iLok License Manager.
2. Go to the locations column, on the left side of the application window. Right-click on the desired machine, and select "Report as Un-usable".
3. Make sure to check the prompted box, and then press "Submit Request".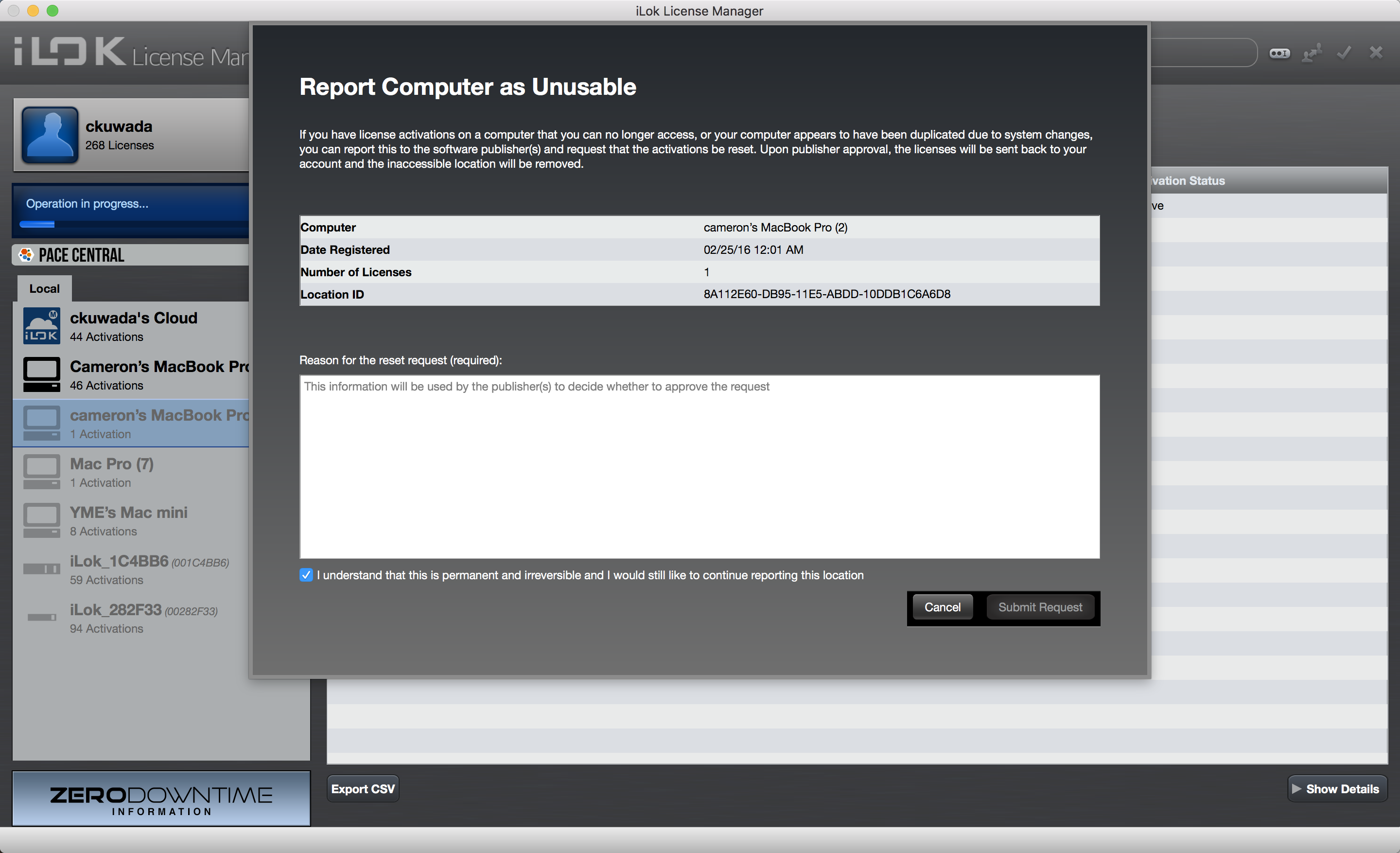 Note: This process is irreversible, and should only be done if you no longer have access to your computer, or your computer has been duplicated in the iLok License Manager due to software updates.